Saint Barthélemy country code
International phone number Saint Barthélemy:
+590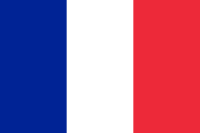 Dialing code for Saint Barthélemy is +590. It is the national prefix to be used to dialing to this country from another country.
Country
Saint Barthélemy
International phone number
+590
IDD:
00
ISO code 2:
BL
ISO code 3:
BLM
Capital city:
Gustavia
Number of inhabitants:
8 450
Area:
21,00km2
Continent:
America (North, South)
Internet domain of country::
.gp
Currency:
Euro (EUR)
Languages:
French (Standard)

Neighbouring states:
No area phone codes found
Traveling and Saint Barthélemy
If you are planning a business trip or vacation to Saint Barthélemy, you need to know the following information:
Saint Barthélemy uses the phone code
Type of electrical sockets in Saint Barthélemy is and 50 Hz. You can see photos of electrical sockets above this article.

Many hotels are ready for tourists and have electrical outlets of various types. You can use the area code for Saint Barthélemy, call the hotel and find out which electrical outlets they have.